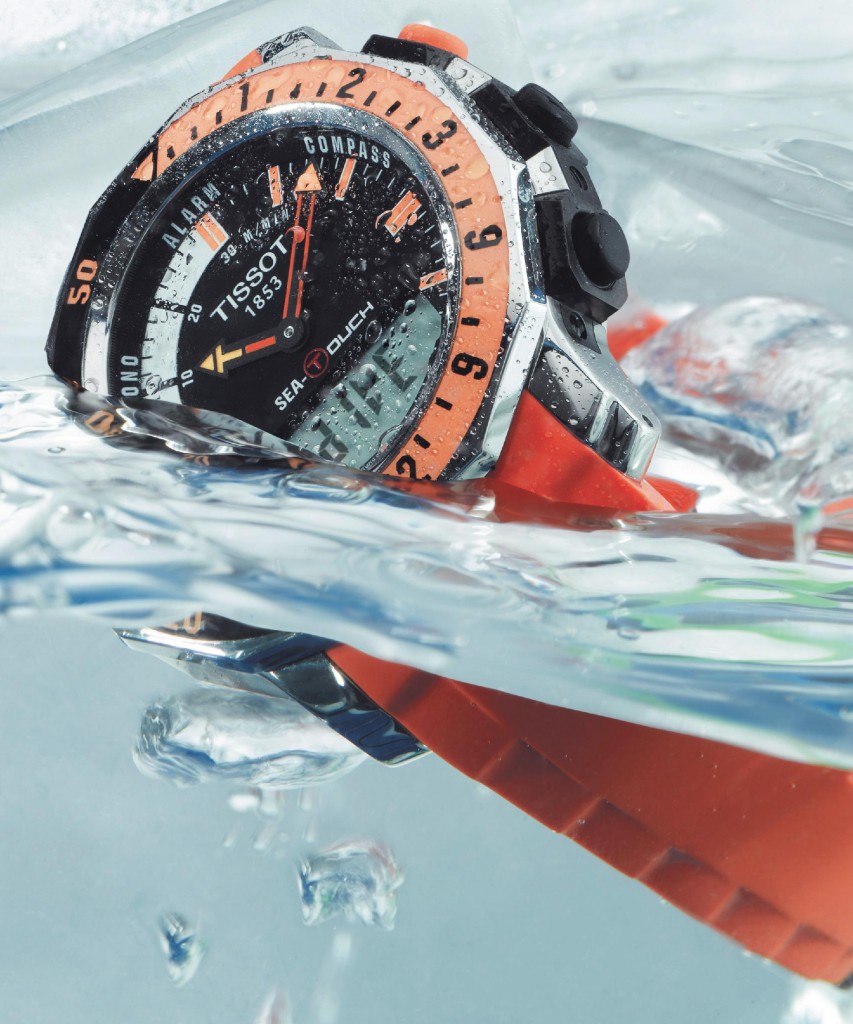 Tissot Watches, founded in 1853, produced the first-ever production pocket watches. Their innovation did not stop there…the luxury watchmaker has since produced beautiful designs, rich in texture and style. Among these are timepieces crafted of materials like mother-of-pearl, wood, and even rock.
Artistically, Tissot Watches excel, but pairing that with new and creative technology, really sets Tissot apart. Implementing the, first ever, T-Touch technology is a shining example of the dedication to craftsmanship that Tissot exemplifies.
Tactile touch technology, or T-Touch allows the wearer to, simply, touch the face of the watch to alter the function. This invention marks a true milestone in watch making history.
Tissot's T-Touch watches are designed for everyone. There are sporty styles with colorful, rubber bands to classic gold, silver, and platinum creations. T-Touch series comes in both men's and woman's versions and with enough options to suit most any taste.
With all the accolades, you would think the prices would be out of reach, but Tissot offers watches for any pocketbook. Tissot produces nearly 2 million watches per year and offers tons of options. The T34.1.481.14 Tissot PR50 Men's Watch is a beautiful example of their desire to offer the consumer a quality watch at a reasonable price. This watch retails for just $146.25. On the other end of the spectrum is the T71.3.445.11 Tissot T-Touch Men's Watch. This watch is a masterpiece of design, offering T-Touch technology, with leather band and gold dial and accents. The T71.3.445.11 retails for $6,495.00.
No matter your taste or budget, it's clear that Tissot has a watch for you. You can't go wrong with one of these fine watches, and with so many options offered, the only problem you will encounter is choosing the one you want.